Gthic is a brand that specializes in gothic and alternative jewelry, such as skull, animal, viking, and zodiac designs. The brand was founded in China in 2018 and has expanded to the global market, attracting thousands of loyal customers and fans. In this article, we will analyze how Gthic used effective advertising strategies to grow its brand awareness and sales, based on the data collected and monitored by Goodsfox, a leading platform for e-commerce intelligence.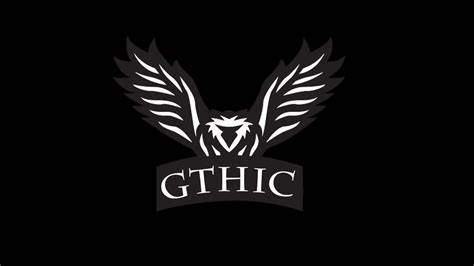 Source: andriyvasylenko.com
How GTHIC Reached Millions of Customers Worldwide with Effective Ads
According to the data from Goodsfox, Gthic has launched 246 ads and promoted 19 products in the latest seven days, most of which are in the form of image ads covering 21 regions and 4 media platforms. It indicates that Gthic is constantly updating its ad creatives to attract new customers and retain existing ones.

Source: GoodsFox
The advertising regions include United States, Canada, United Kingdom, Australia, and other countries where gothic and alternative culture is popular. Facebook, Instagram, Messenger, and Meta Audience Network are its advertising media. These are widely used by Gthic's target audience who love unique and personalized jewelry.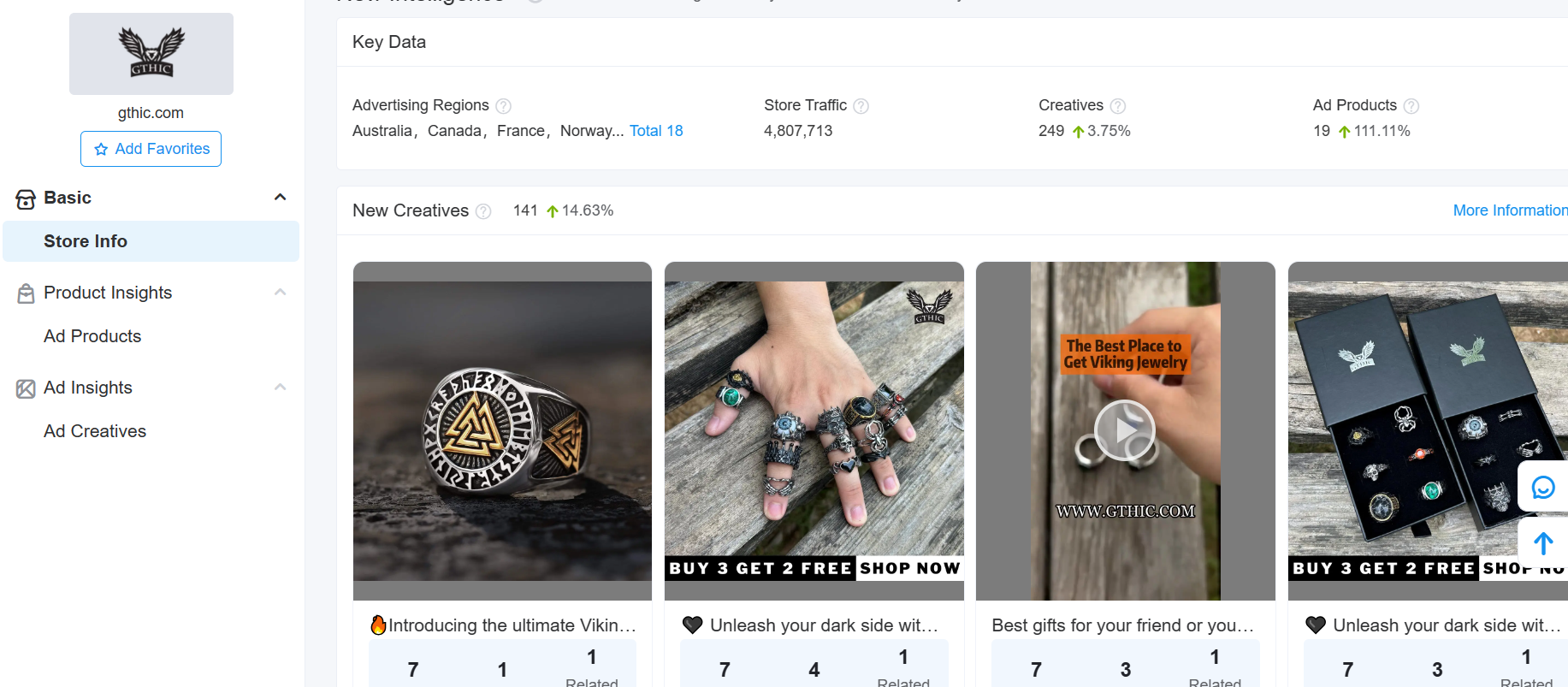 Source: GoodsFox
How Gthic Created Eye-Catching Image Ads to Showcase Its Unique Jewelry Designs
The following image ad is very creative and eye-catching. It uses a collage of four images showing three different gothic girls wearing GTHIC's rings. The ad also contrasts each other in terms of color, style, and gesture, which makes the ad more dynamic and diverse. The brand uses a simple but effective logo of GTHIC with a white bird above the letters, which suggests that the brand is about freedom, elegance, and uniqueness. This ad is a great example of how to use visual elements to convey a message and attract attention.
Based on the data from GoodsFox, users in Australia, United Kingdom, Germany, United States and Canada who are interested in gothic style are its targeted customers.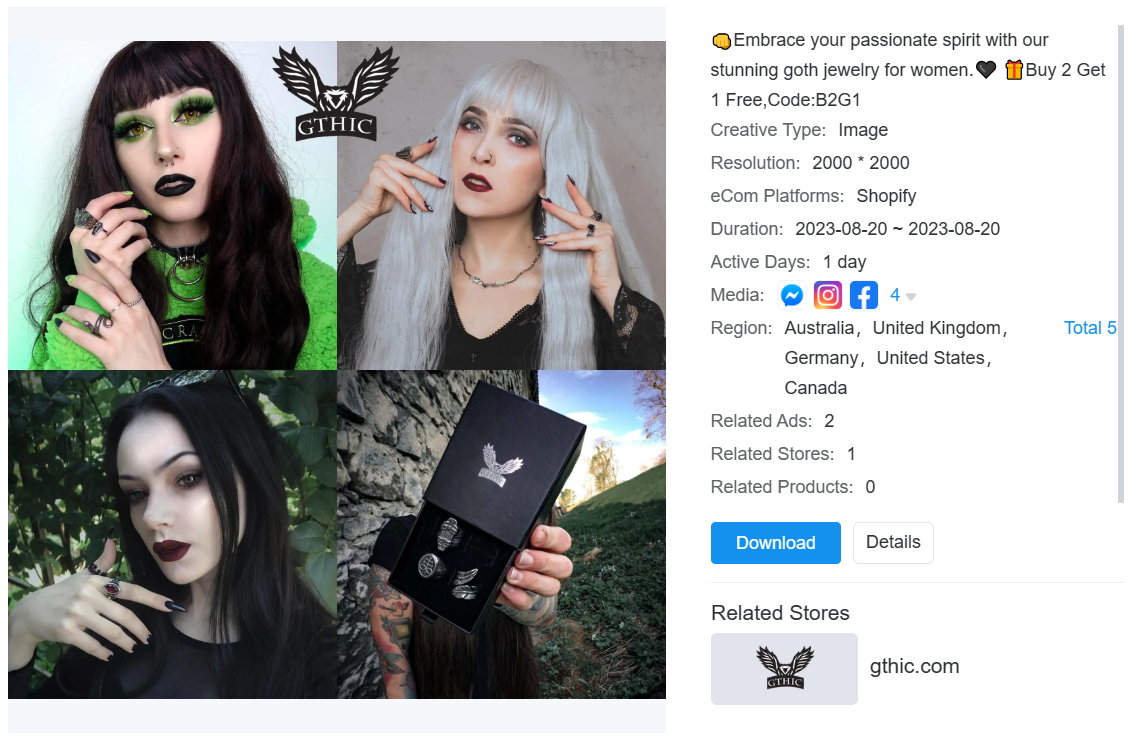 Source: GoodsFox
Conclusion
Gthic is a successful example of how a niche brand can use effective advertising strategies to grow its brand awareness and sales in the global market. By using the data from Goodsfox, we can gain valuable insights into Gthic's advertising performance and learn from its best practices. If you are interested in learning more about Gthic or other e-commerce brands, you can visit Goodsfox's website for more information.