Y2K fashion is back in 2023 thanks to the nostalgia for the early 2000s style that was popularized by celebrities like Paris Hilton, Britney Spears and Christina Aguilera. Y2K fashion is all about being playful, colorful and flashy. One of the brands that is leading the Y2K fashion trend in 2021 is Kollyy, a Chinese clothing design brand that aims to provide trendy and affordable clothes to every woman worldwide. Kollyy offers a variety of outfits that are inspired by the Y2K aesthetic, such as bodycon dresses, halter tops, mesh bodysuits, denim skirts and more.
But how does Kollyy market its products to its potential customers? How does it use social media ads to increase its brand awareness and sales? In this article, we will analyze the advertising intelligence data of Kollyy collected by GoodsFox, a leading platform for e-commerce marketing insights.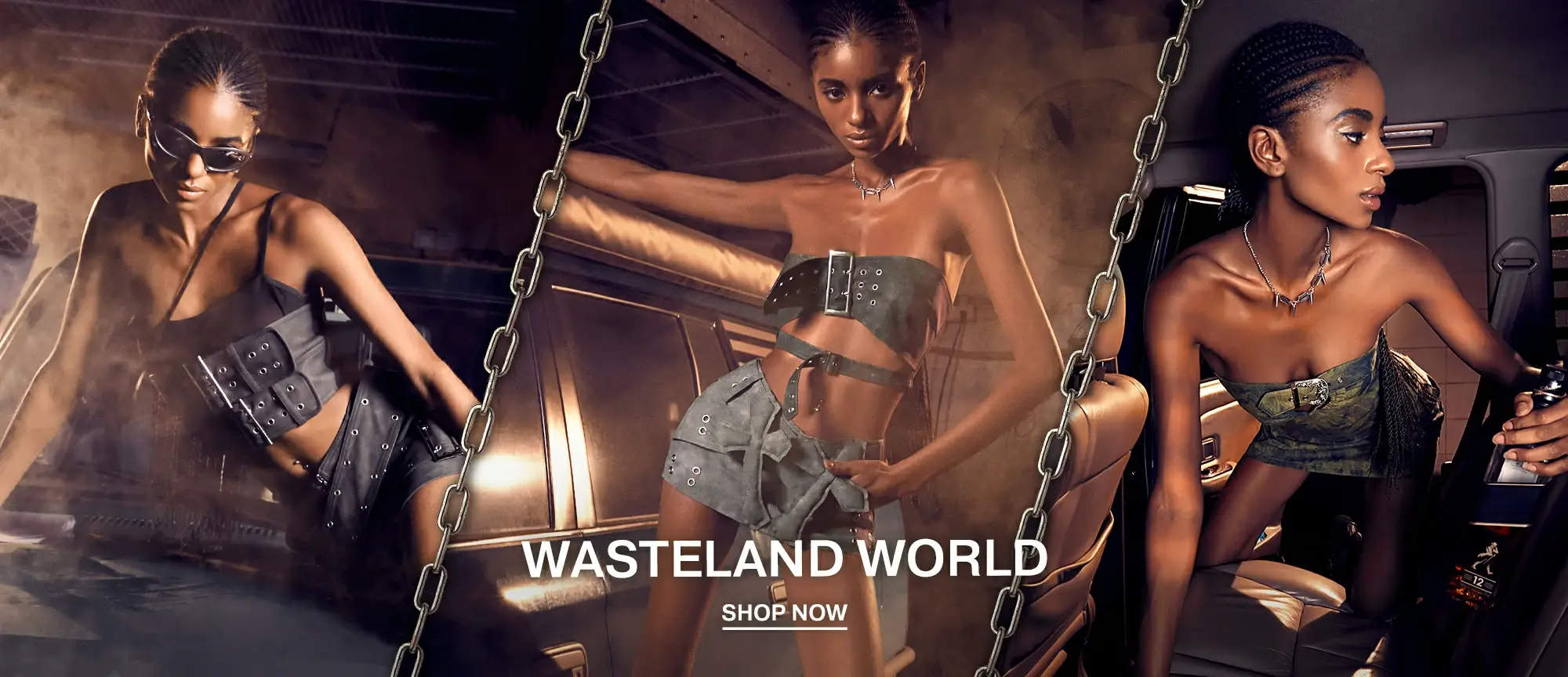 Source: Kollyy
01 Kollyy's Social Media Ads Strategy
According to the data monitored and collected by GoodsFox, Kollyy has launched 210 ads in total, with 95 new ads from 2023-8-22 to 2023-8-28, which were down 27.08% on a month-on-month basis. The ads are in the form of image and video covering 47 areas and 4 media. This shows that Kollyy is actively creating and testing new ads to attract more customers, but also adjusting its ad budget and frequency according to the market demand and competition. The use of both image and video formats allows Kollyy to showcase its products in different ways and appeal to different preferences of its audience.

Source: GoodsFox
The advertising regions of Kollyy include Australia,Canada,United Kingdom,United States and more. United States is its main advertising region, of which the ads account for 16.86%. Instagram, Facebook, Messenger and Meta Audience Network are its advertising media. 37.89% ads were promoted on Instagram, and the ads on other media made up 20.40%, 21.31% and 20.40% respectively.

Source: GoodsFox
This shows that Kollyy is targeting a global market with its Y2K fashion products, especially the English-speaking countries where the Y2K culture originated from. Kollyy uses different media for different purposes. For example, Facebook is more suitable for displaying product information and reviews, Instagram is more effective to display product images and videos, and Messenger is more useful to communicate with customers and provide customer service.
02 An Example of Kollyy's Sequined Dress Ad
Kollyy uses a model wearing the sequined dress to show how it looks on a person and how it fits the body. The model is posing in a confident and natural way, which can appeal to the potential customers. It uses a dark background to contrast with the bright blue sequins and make them stand out. The background also creates a sense of mystery and sophistication.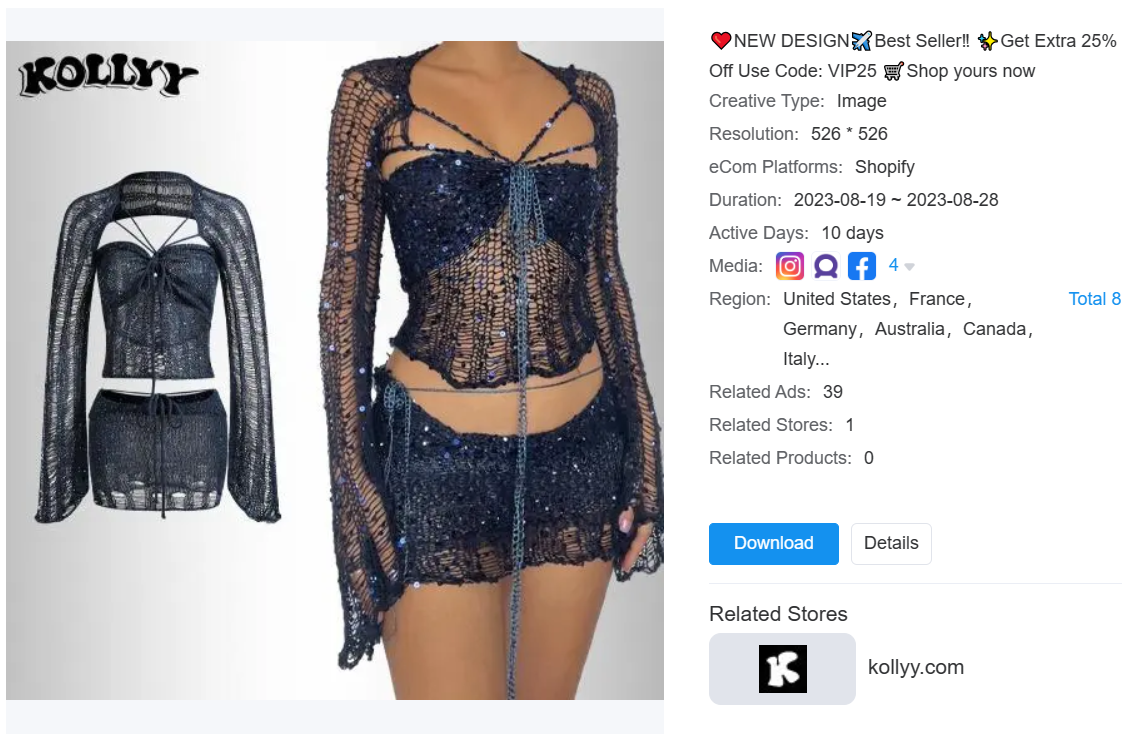 Source: GoodsFox
According to GoodsFox, this ad has been promoted for ten days on ten regions, including United States, France, Germany and more. And there are 39 related ads.
03 Conclusion
Kollyy is a Y2K fashion brand that uses social media ads to promote its products to a global audience. By analyzing the data from GoodsFox, we can see that Kollyy is promoting different types of ads on different regions and media to reach its target market. If you want to learn more about Kollyy's social media ads strategy, or discover more insights and trends about e-commerce marketing, you can visit GoodsFox's website and sign up for a free trial.