TikTok Shop is an e-commerce solution with a huge commerce potential, as it taps into the massive and engaged audience of TikTok, which has over one billion monthly active users worldwide. It also leverages the power of personalized recommendation, content marketing and social commerce to drive conversion and sales. However, finding the hottest products from TikTok Shop can be challenging, as there is an overwhelming amount of choices available. That's where Goodsfox comes in. Goodsfox is a global e-commerce advertising and product selection tool that provides you with the most comprehensive and up-to-date data on the hottest products, shops and ads across various platforms and regions.
01 What is the challenge of finding the hottest products on TikTok Shop.
One of the biggest challenges of finding the hottest products on TikTok Shop is that sellers have to spend a lot of time and effort to browse, compare, and select the hottest products. To overcome this challenge, sellers can use some strategies to narrow down their options and find the best products on TikTok Shop. For example,They can make use of the Sales Rank from Goodsfox to discover the hottest products on TikTok Shop across different categories, regions, prices, and time periods.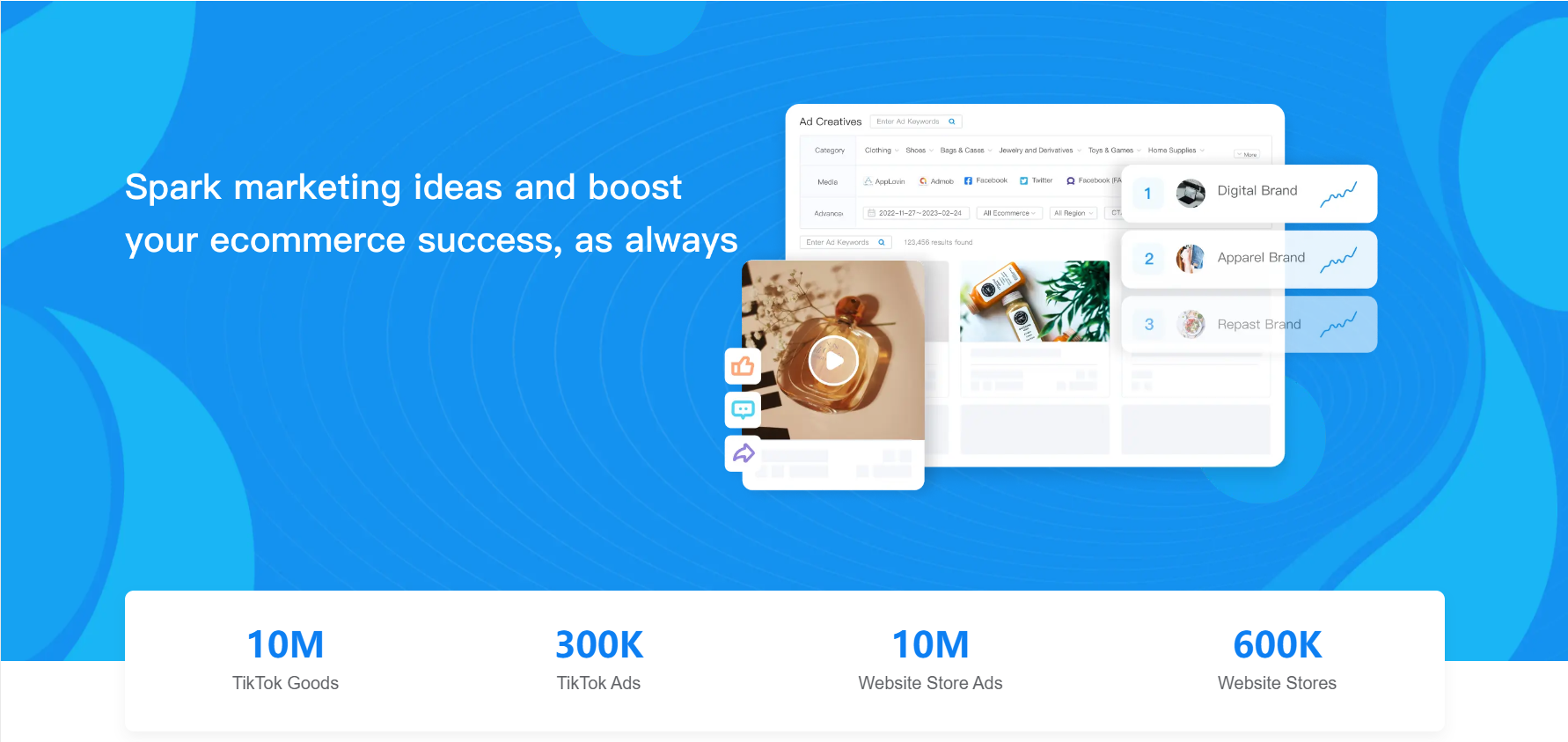 Source: Goodsfox
02 How to find the hottest products through Sales Rank of Goodsfox
Sales Rank of Goodsfox covers global TikTok Shop product data, and updates more than 2.7 million product information in real time. It enables TikTok sellers to select and track products more easily on TikTok Shop by providing hourly sales data and various filtering options including category, region, price, and other criteria.

Source: Goodsfox
You can see the Sales Rank of all goods categories in the selected time period. The Sales Rank shows the product, category, price, shop, sales, and other information. The products with the "AD" mark indicates that they were advertised. The Sales Rank is sorted by 24h Sales by default, and you can also show them by new sales or listing time.
The Sales Rank supports filtering by category. Currently, GoodsFox has covered 23 primary categories and 110 secondary categories. You can quickly find your target product by using keywords.

Source: Goodsfox
You can get more detailed product information in the product page, including the goods information, Sales trend, ad creatives and advertising schedule.
Basic Information-Goods Information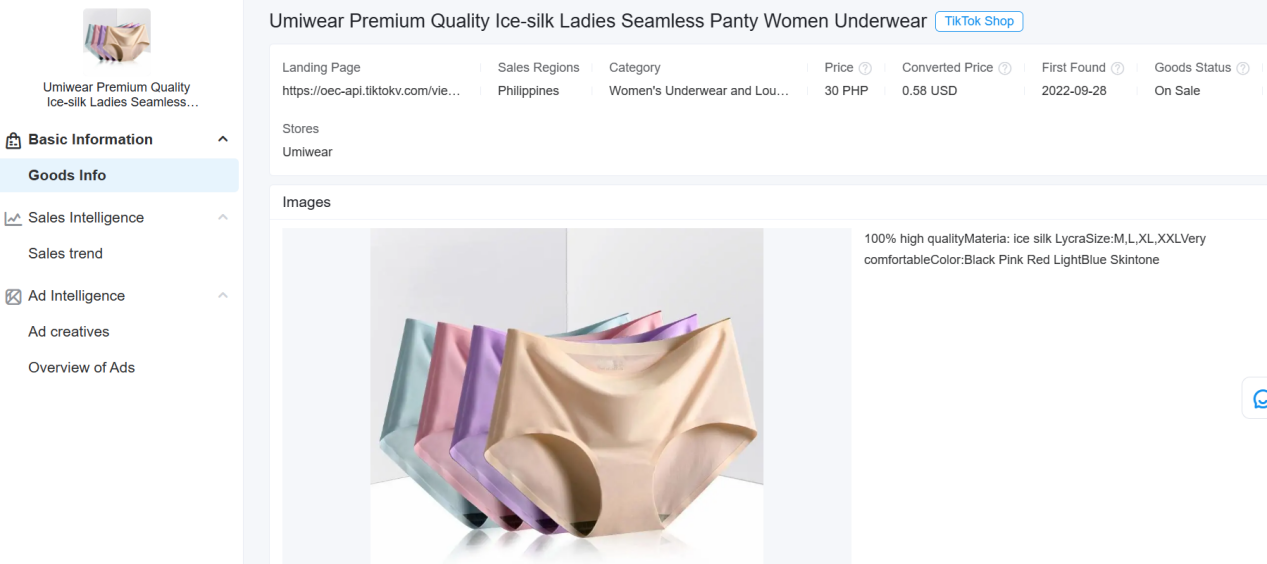 Source: Goodsfox
Sales Intelligence-Sales trend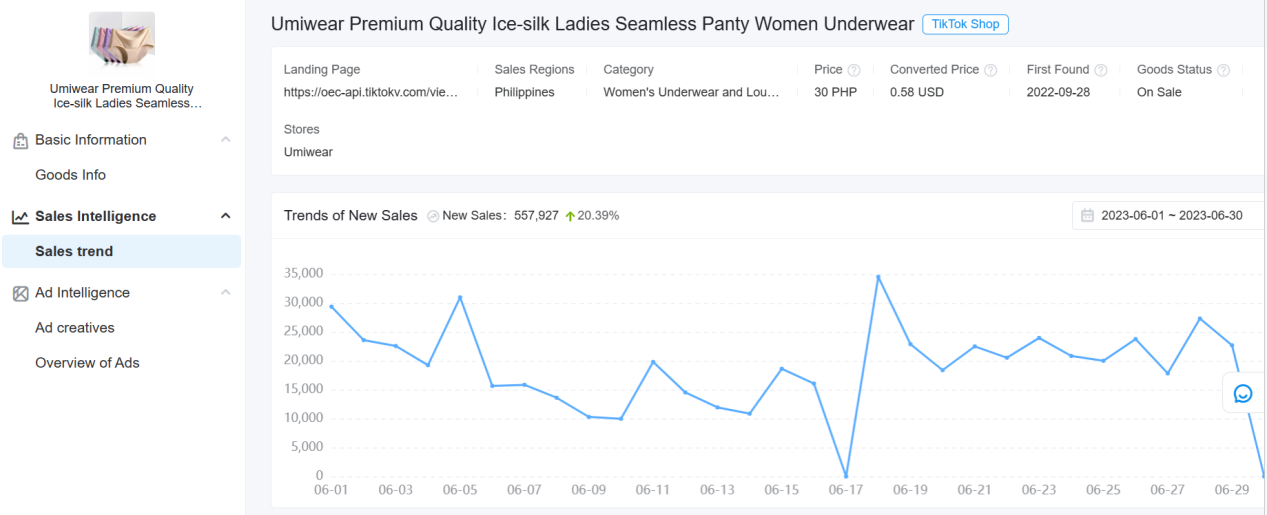 Source: Goodsfox
Ad Intelligence-Ad creatives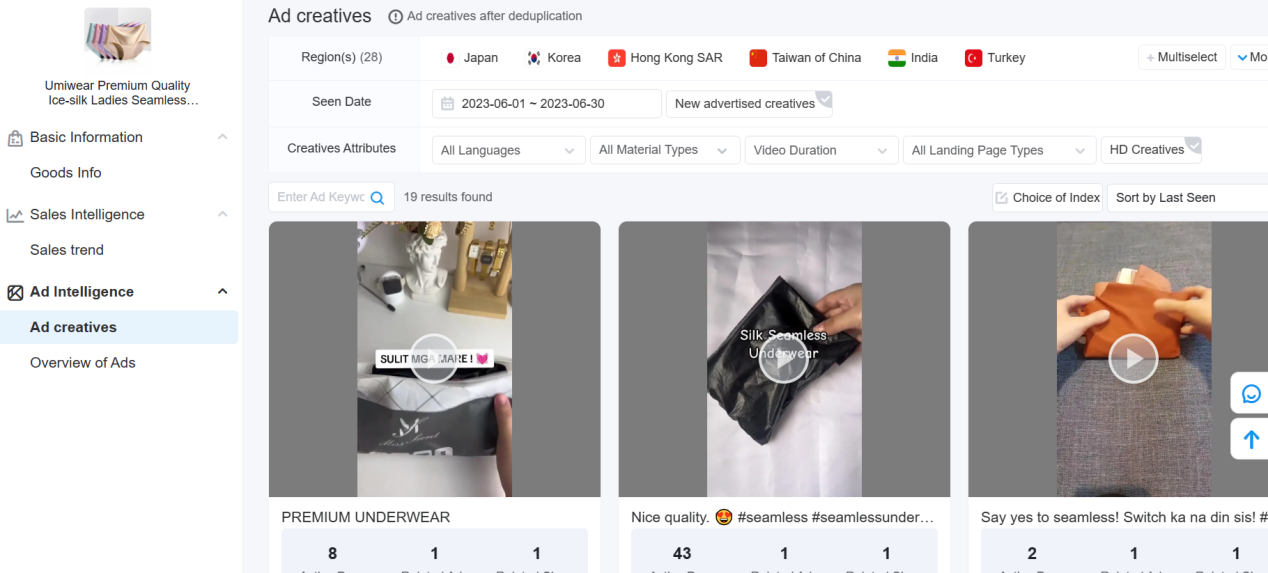 Source: Goodsfox
Ad Intelligence-Overview of Ads

Source: Goodsfox
03 How to analyze the hottest product by Goodsfox's ad data - KENAN
KENAN is a brand of hijab accessories that sells a variety of products, such as scarves, pins, and brooches. According to the ad data from  Goodsfox. One of its most popular products is the Daily Dzevada Size M Hijab Instan Matt Jersey, which has been selling like hotcakes in Indonesia, with 233,342 units sold in June 2023, increased by 86.03% compared to last month.

Source: Goodsfox
All of KENAN's ads are in the form of videos posted by TikTok users who advertise the product using hashtags, captions, and voiceovers. The videos show the users wearing the product and demonstrating its features, such as comfort, style, and color.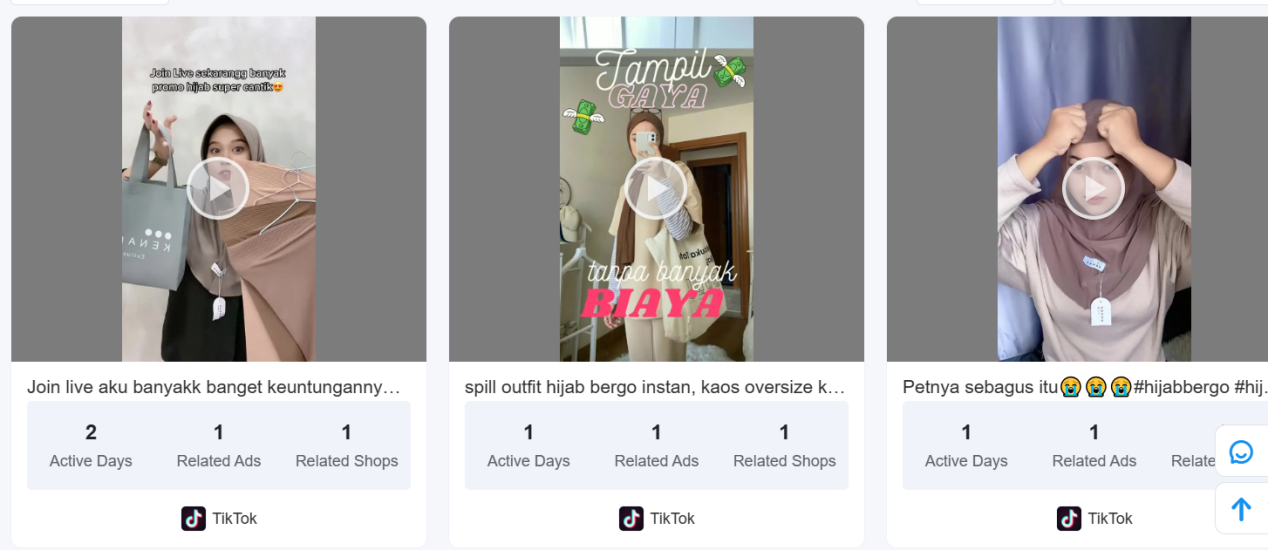 Source: Goodsfox
KENAN's strategy of using TikTok to market its hijab products is a great example of how brands can use social media to create effective and authentic ad that resonate with their target audience. By tapping into the trends and culture of TikTok, KENAN has been able to achieve explosive growth and establish itself as a leading hijab brand in Indonesia.
04 Conclusion
In conclusion, Goodsfox is the ultimate tool for e-commerce sellers who want to find the hottest products for their business. Whether you are selling on TikTok, Shopify, WooCommerce or any other platform, Goodsfox can help you discover the best products for your customers.
Don't miss this opportunity to grow your e-commerce business with Goodsfox. Sign up now for a free trial and start finding the hottest products today!
---
Follow Goodsfox's social media accounts or register immediately at Goodsfox to learn more mobile advertising insights.
LinkedIn: https://www.linkedin.com/company/Goodsfox/
Twitter: https://twitter.com/Goodsfox_AdSpy
Facebook: https://www.facebook.com/profile.php?id=100094040612582
TikTok: https://www.tiktok.com/@Goodsfox_official?lang=zh-Hans