Bella Barnett is a clothing brand in China that specializes in women's fashion, especially bandage dresses. It has a huge variety of styles and sizes, and offers free global shipping on orders over $100. In this article, we will use data from Goodsfox, a leading platform for e-commerce intelligence, to analyze and showcase the advertising strategies of Bella Barnett. We will also provide some insights and tips for online sellers who want to learn from Bella Barnett's success or create their own e-commerce store.
01 How Bella Barnett Targets Different Regions and Media for its Advertising Campaigns
According to Goodsfox,Bella Barnett has advertised in 16 regions in the latest seven days.  This means that it has a global reach and tries to appeal to customers from different countries and continents, which indicates that Bella Barnett has a high ambition and confidence in its products and brand.
One possible reason for its global reach is that it offers free shipping on orders over $100 and tries to leverage this advantage to attract customers from different regions. Another possible reason is that it follows the trends and demands of its target audience, which are mostly young and female, who may have a preference for international or exotic styles.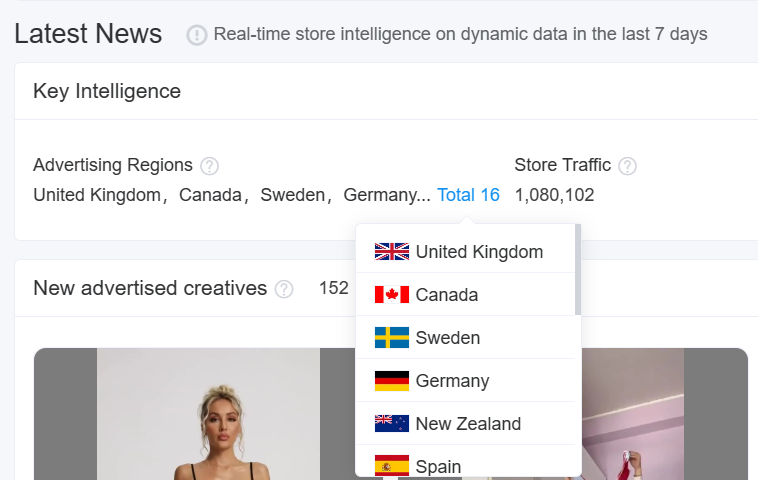 Source: Goodsfox
One of the advertising strategies that bella barnett uses is to target different social media platforms to reach its potential customers. According to the data from Goodsfox, Bella Barnett has advertised on five media channels: Facebook, Instagram, Messenger, TikTok, and Meta Audience Network. The distribution of its ads across these channels is fairly balanced, with Facebook, Instagram, Messenger, and Meta Audience Network each accounting for about 25% of its ads, and TikTok only accounting for 0.02%.
This shows that Bella Barnett tries to maximize its exposure and engagement on the most popular and relevant social media platforms for its target audience. However, Bella Barnett may be missing out on some opportunities that can enhance its brand awareness or conversion rate in TikTok, which is a fast-growing and influential platform for e-commerce marketing.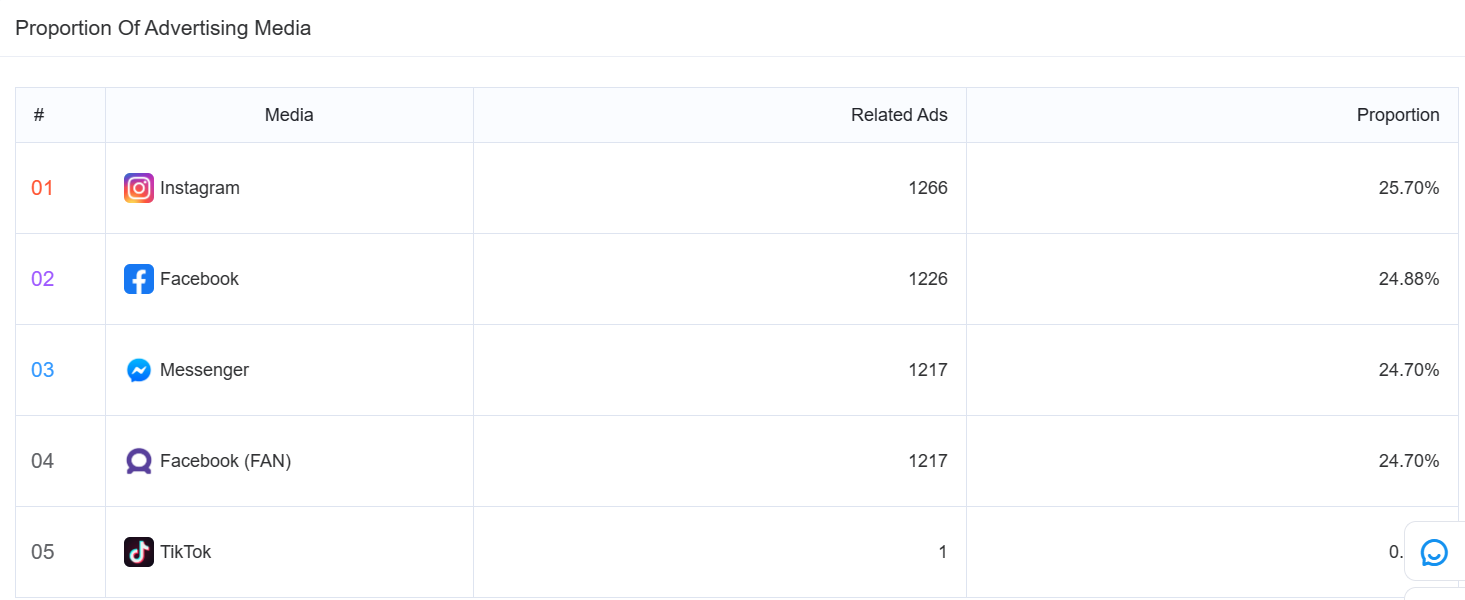 Source: Goodsfox
02 The Secret Behind Bella Barnett's Success: Bandage Dresses
Bella Barnett's goods advertisement focuses on a niche product category: bandage dresses, which are tight-fitting and body-hugging dresses that can accentuate the curves and shapes of women. This shows that Bella Barnett has a clear target market and customer segment, which are mostly young and fashionable women who want to look sexy and confident.
It also shows that Bella Barnett has a strong product quality and uniqueness, as bandage dresses are not easy to make or imitate, and require high-quality materials and craftsmanship. By advertising bandage dresses, Bella Barnett can attract attention and interest from its potential customers and stand out from other clothing brands that offer more generic or common products.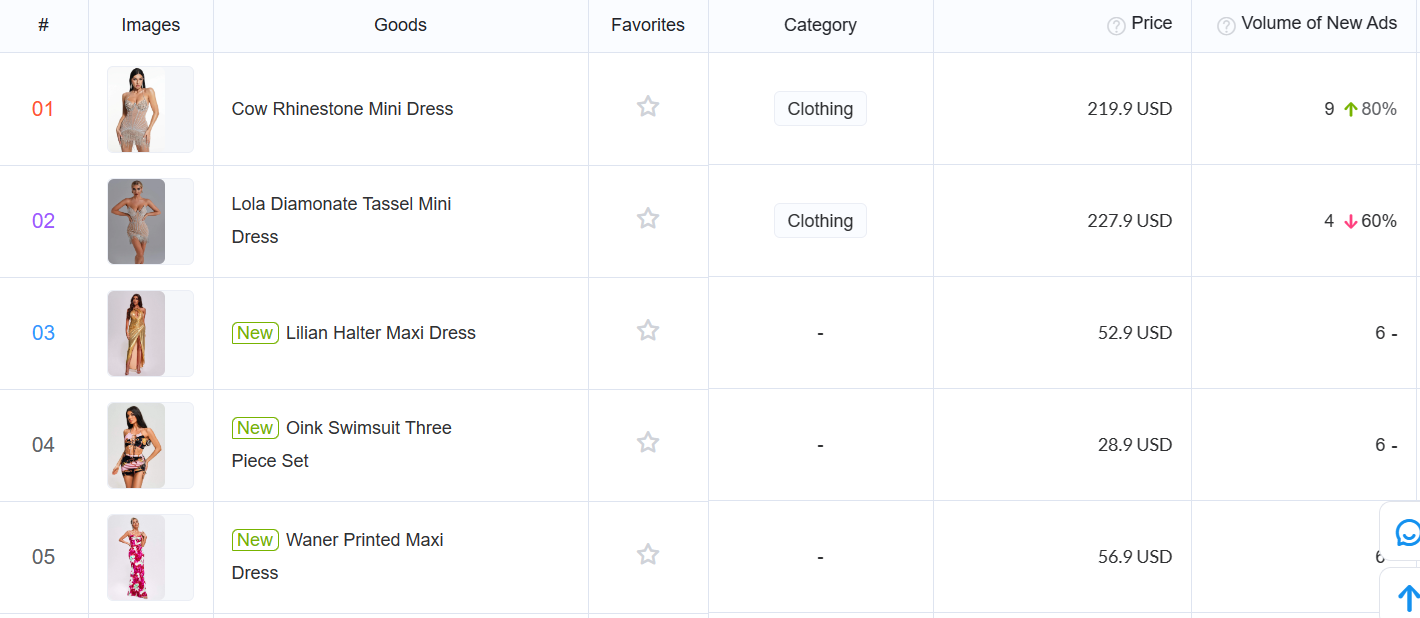 Source: Goodsfox
03 The Power of Image Advertising: A Case Study of Bella Barnett
The picture shows a model wearing a black bandage dress that fits her body tightly and accentuates her curves and shapes. The model is posing in front of a white background, which creates a contrast with the color of the dress and draws attention to it. The model is looking at the camera with a confident and elegant expression, which matches the style and tone of the dress and the brand.
The picture also has a logo of BELLA BARNETT on the top left corner, which reinforces its brand recognition and awareness. By using an image, Bella Barnett can appeal to its target audience and communicate its product quality, value, and uniqueness.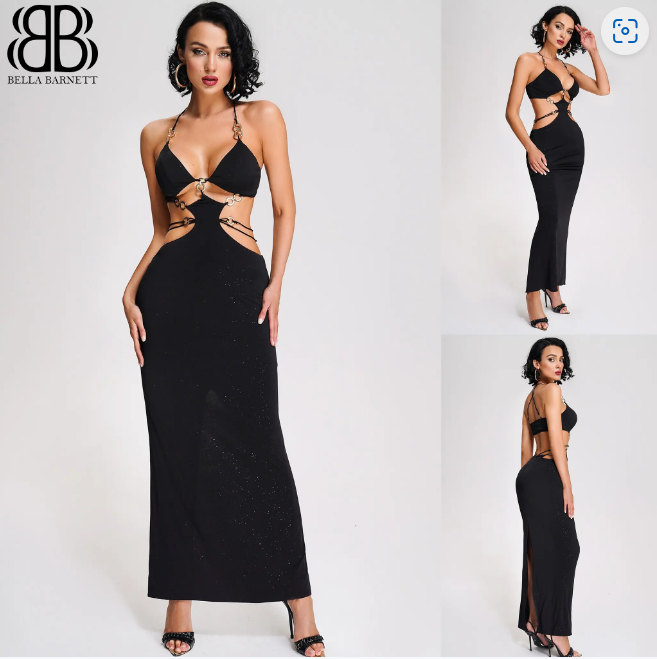 Source: Goodsfox
04 Conclusion
Bella Barnett is a clothing brand in China that specializes in women's fashion, especially bandage dresses. By analyzing the advertising intelligence data provided by Goodsfox, we can gain insights into Bella Barnett strengths in its online marketing efforts. If you want to learn more about Bella Barnett's advertising situation or other brands in this industry, you can visit Goodsfox.com for more data and content. Goodsfox is the leading advertising intelligence platform that helps you monitor your competitors' ads, discover new marketing ideas, optimize your ad performance, and grow your business.
---
Follow Goodsfox's social media accounts or register immediately at Goodsfox to learn more mobile advertising insights.
LinkedIn: https://www.linkedin.com/company/Goodsfox/
Twitter: https://twitter.com/Goodsfox_AdSpy
Facebook: https://www.facebook.com/profile.php?id=100094040612582
TikTok: https://www.tiktok.com/@Goodsfox_official?lang=zh-Hans