Have you ever wondered how some products become viral sensations on social media? What are the secrets behind their success and how can you learn from them? In this article, we will take a closer look at one of the hottest oral care products on Shopify right now: V34 Colour Corrector Serum. This tooth paste is now the top advertising product on Goodsfox, a platform that provides brand intelligence and ad creatives for TikTok and other media. We will explore what makes this product so special and popular, how it markets itself on various social media platforms, and what lessons you can apply to your own e-commerce business.
01 What is V34 Colour Corrector Serum
V34 Colour Corrector Serum is an Anti-Yellow Teeth Serum.It contains natural ingredients and utilises colour correcting technology that help to whiten teeth and improve oral health. The formulation consists of a meticulous balance between two water-soluble dyes to form a deep violet tone.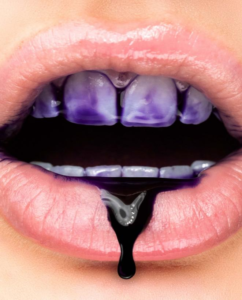 Source: Hismile
V34 is intended for people who are looking to further brighten their teeth post-whitening, or already have a very white tooth shade and don't require a full treatment from the Teeth Whitening Kit. Oxidising tooth stains with PAP+ increases the lightness and reduces the saturation of yellow stains, whereas V34 balances the warm and cool tones (hue) in your teeth to reveal a more vibrant shade of white.
According to Goodsfox, the product is currently on sale for only 35 AUD (24.65 USD) and you can order it from its official landing page. The landing page also provides more information about the product, such as its ingredients, benefits, testimonials, and FAQs.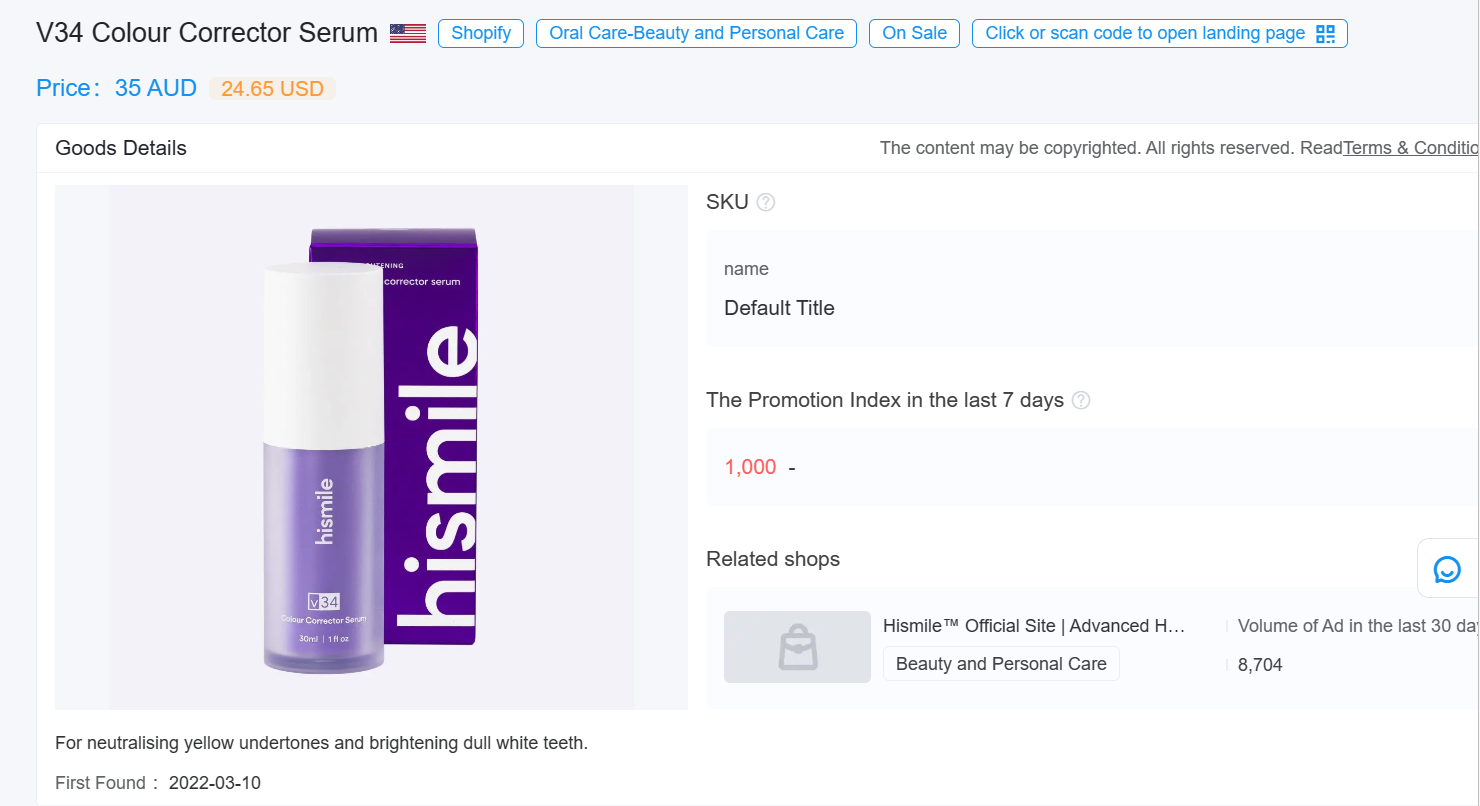 Source: Goodsfox
02 The Secrets of V34 Colour Corrector Serum's Advertising  Strategy
According to Goodsfox, V34 Colour Corrector Serum has 5099 ads in total in the last 30 days, of which 4078 are newly created. That makes V34 the first in Goodsfox's advertising goods list. Australia, the United States, Canada, and the United Kingdom are V34's main advertising regions. Besides, It also targets different social media to reach its potential customers including Instagram, Facebook, Messenger and Meta Audience Network.

Source: Goodsfox
The video ads of V34 Colour Corrector Serum are designed to capture the attention and interest of the viewers by dramatic before-and-after contrast. The videos often feature influencers or celebrities who endorse the product and share their personal experiences, which adds credibility and trust to the product.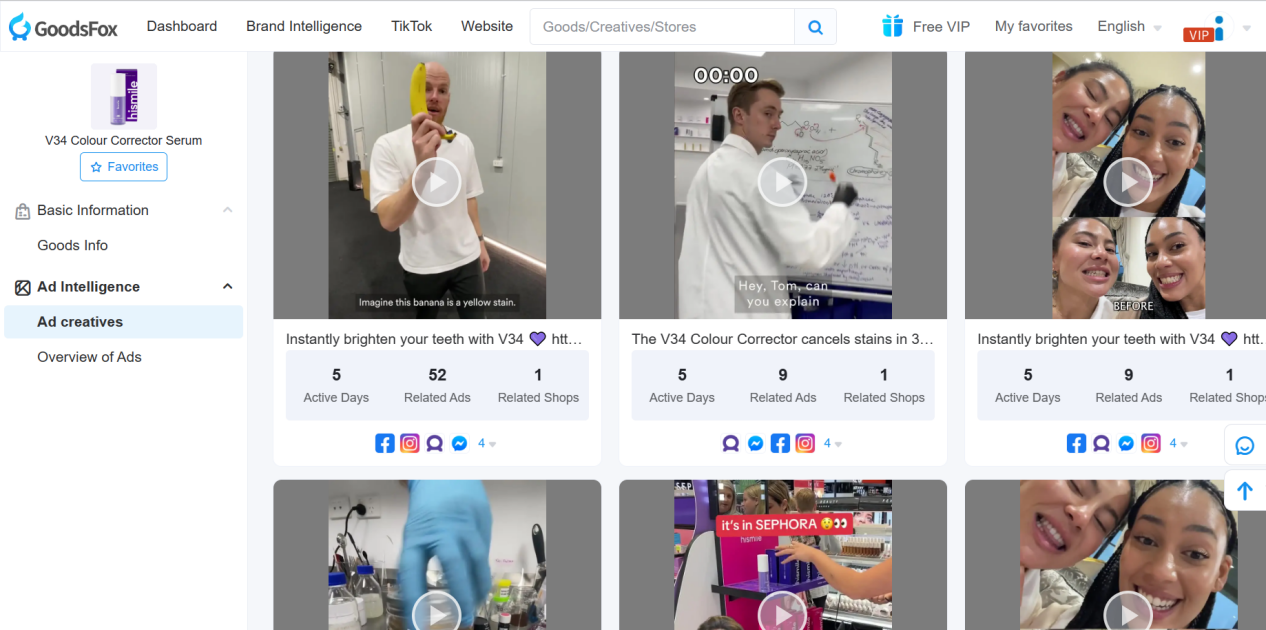 Source: Goodsfox
03 Conclusion
In conclusion, besides its competitive price, information landing page, and a loyal customer base, V34 Colour Corrector Serum had a high advertising volume, wide advertising regions and media for the last 30 days. The product's main marketing strategy is to use video ads that showcase the product's features and benefits, and featuring influencers or celebrities who endorse the product.
If you want to learn more about V34 Colour Corrector Serum or any other Personal Care Brand, visit Goodsfox and sign up for a free account. You will get access to thousands of products, niches, and trends that you can use to grow your e-commerce business. You will also get access to exclusive features, such as ad intelligence, ad creatives, and store analysis.
Don't miss this opportunity to discover the secrets behind V34 Colour Corrector Serum's success and how you can replicate it for your own products. Visit Goodsfox today and start creating your own winning Shopify ad campaigns.