BloomChic is a clothing brand in China that specializes in women's plus size fashion. The brand aims to empower women of all shapes and sizes to feel confident and beautiful in their own skin. BloomChic offers a variety of styles, from casual to formal, so as to cater to different needs and preferences of plus size customers.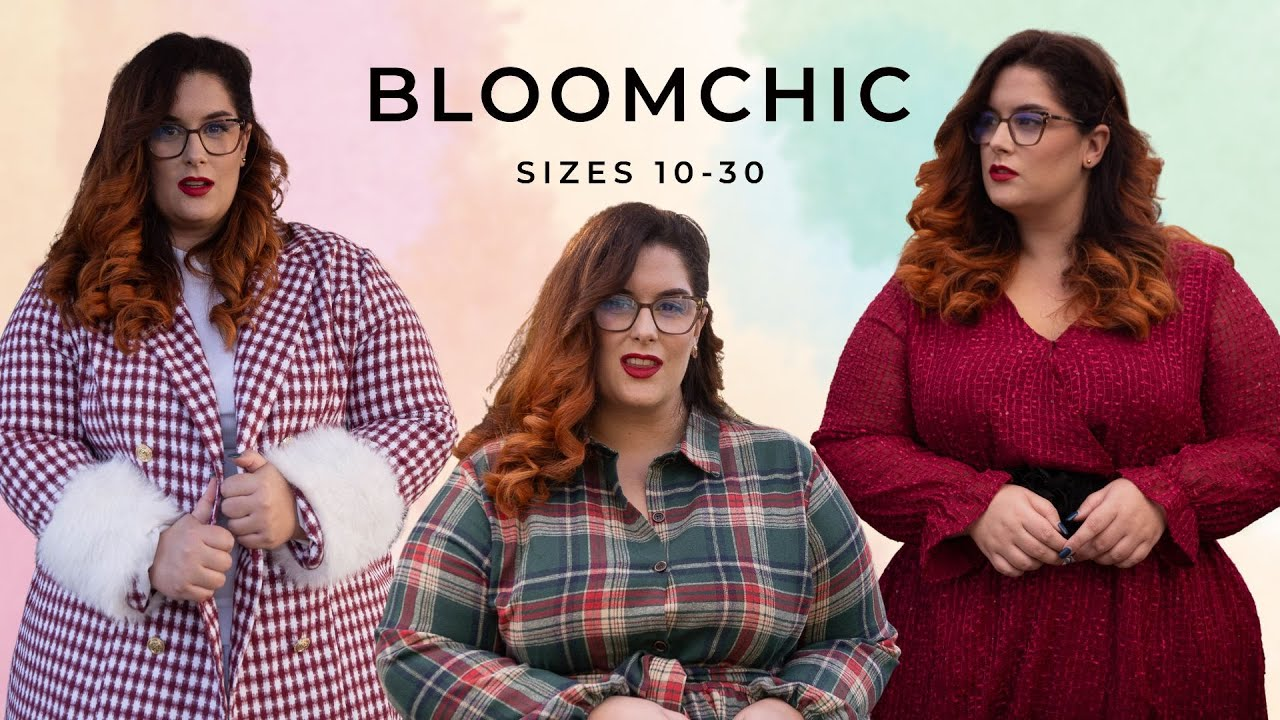 Souce: YouTube
In this article, we will use the data and insights provided by Goodsfox, a leading platform for global brand marketing data research, to analyze how BloomChic leverages advertising intelligence to boost its brand awareness and sales in the global market. We will also explore how BloomChic adopts a user-centric approach to understand and meet the needs of its target customers.
01 BloomChic's Competitive Edge
According to public data, among the existing women's clothing market in the United States, less than 50% of the brands offer plus size clothing, and only 2% of which focus on selling plus size clothing. So this asymmetric supply-demand structure is the underlying driving force for BloomChic's development.
BloomChic has a clear competitive advantage in the plus size clothing market. It offers high-quality products at affordable prices, with a wide range of styles and sizes to suit different tastes and occasions. It also has a strong brand identity and voice that resonates with its target customers. Women are encouraged to love themselves and express their personalities through fashion by BloomChic's positive and empowering message.
02 BloomChic's Online Advertising Strategy
BloomChic has been actively promoting its products through various forms of online advertising. According to Goodsfox, from 2023-7-13 to 2023-7-19, BloomChic has promoted 2462 ads in total, with 1691 new ads, of which are in the form of image and video covering 13 areas and 5 media.

Source: GoodsFox
United States, Canada,United Kingdom,Germany are its main advertising regions. BloomChic's ads were equally distributed on Facebook, Instagram, Messenger and Meta Audience Network. This shows that BloomChic has a balanced approach to reach different audiences across different platforms. By using image and video ads, BloomChic can showcase its products in an attractive and engaging way, highlighting the features and benefits of its clothing items.

Source: GoodsFox
03 The Secret Behind BloomChic's User-Centric Approach
BloomChic takes "meeting user needs" as its core content. But the brand needs to grasp the real needs of users before meeting their needs. For this purpose, BloomChic has explored many modes.
First of all, BloomChic regularly holds events to communicate with consumers. In 2021, BloomChic's US team held a "Plus Bus" offline event, cooperating with dozens of local brands, inviting more than 4,500 local consumers to participate, and conducting remarkable interchange with plus size customers. At the same time, BloomChic also has questionnaires, video interviews and other methods. In the early stage of the brand's establishment, BloomChic absorbed various types of consumers to participate in the team, turning users into employees.
04 Conclusion
Through data and insights from Goodsfox, we can know that BloomChic is a successful example of how a plus size clothing brand use advertising intelligence to gain a competitive edge in the global market. BloomChic also adopts a user-centric approach to understand and meet the needs of plus size women, empowering them to feel confident and beautiful in their own skin. To conclude, BloomChic is not only a clothing brand, but also a positive and inspiring community for women of all shapes and sizes.